Description
The Ding Ware, ranked one among the top five famous wares in the Sung dynasty, is located in Jenzhe Village, 
Chuyang County and East/West Yenshan Village in Hebei province, where the name of Ding Ware has been derived 
from how it falls under the jurisdiction of Dingzhou.
The Ding Ware is characterized by a slight tinge of yellow in the white china, projecting a supple tranquility, and a
touch of elegance. In ornamentation style, the Ding Ware primarily heeds to pattern etching, drawing and imprinting.  
What stands out as unique is that most inscribed Ding Wares tend to be related to the imperial court, such as imperial 
wares inscribed with "Fonghwa" "Jinyuan", "Guan", which suffices to indicate the supreme quality of the Ding Ware.
Offeringsensual bloom with subtle colors, its sensual configuration projects tranquilesthetics; its rich coloration and 
delicate floral configuration, likened todancing butterfly is much adored and appreciated by people, fostering the 
fameof the queen of all orchids.
In two consecutive years of 1952 and 1953,the TaiwanPhalaenopsis seized the crowning title at the International Flower 
Show stagedin the state of California, USA. In 1956, at the third International FlowerShow held in Nice, France, a gold 
medal had sent the celebrity of TaiwanPhalaenopsis to soar around the globe.
SKU:CB-SYLG
Glaze:The Beauty of Taiwan
Material:Porcelain
Contents:Cup lid x1、Strainer x1、Cup x1、Cup saucer x1
Package:Brocade Box
Capacity:210cc
N.W.:±380g
G.W.:±900g
Size:±Ø9.6 x 11.6 x 12.6 cm
Dimension:19 x 23 x 14 cm
[ Instructions ]
Our products were fired at 1260 Celsius and passed SGS inspection which means it is free from lead and chromium. 
Porcelain products could be heated with oven, cooker and microwave. Dishwashers and dish dryers could also be applied.
Clay products carry higher porosity and could absorb color and scents easily. 
Please clean regularly and do not fill with mixed content.
Products may crack caused by instant heating or defrosting after freezing under low temperature. 
Please handle with caution.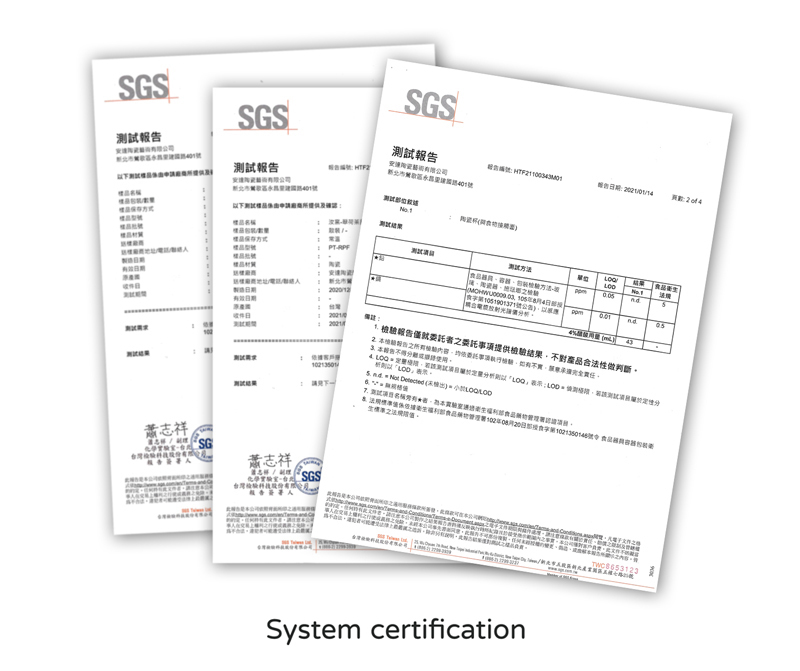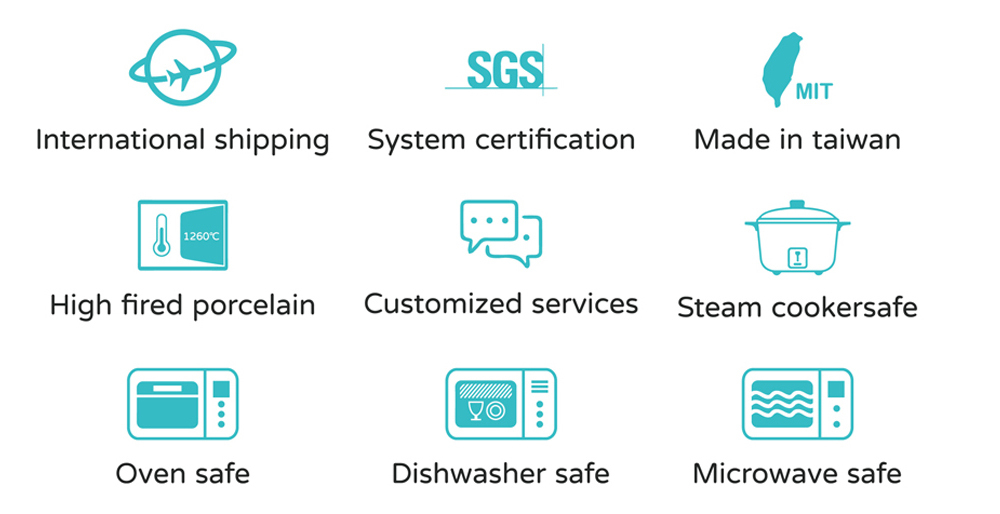 [ Methods of maintenance ]
Wash immediately after use with sponge, soft cloth or soft detergent to avoid scratching the glaze.
Please apply hot water and baking soda to remove tough stain.
Products with gold trace might grow into deeper color due to vulcanization. 
Gently scrub it with dry cloth to remove it.