Description
Ru Ware
Rediscover a contented and carefree peace of mind. Enjoy a beautifully crafted ware, taste some good tea, and enjoy the good 
moon of the accidental encounter of a clear moment after the rain.
Enlisted as one among the top five most celebrated imperial chinaware of the Sung dynasty, Ru Ware boasts a fine and sturdy 
core, with even and pure glaze, featuring a lustrous glaze liken to a layering deposit with a jadeite look. The exquisite quality 
of Ru Ware has been unparalleled around the world, and comes in an array of shades in ecru, sky green, bean green, shrimp 
green, sky blue and so forth, noticeably of the sky green as most precious and the powder green as the choicest. The meager 
collection shy of one hundred pieces in remain makes it valuable.
Glaze:RU-WARE

Material:Pottery
Package: Brocade Box
10 piece set (
SKU /PT-PRF-2115DG):
Dimension:
 36x 24 x 13.2 cm / 
G.W.:
±1760g
Capacity:
pot/210 cc、
serving pot/
230 cc、cup/60 cc
N.W.:teapot /±260g、serving pot  /±200g、cup /±60g、cup saucer /±60g
Size:
teapot
 /
±Ø8.9 x 13.1 x 9.1 cm
、
serving pot
 / 
±Ø8.4 x 12.6 x 7.7 cm
cup /  ±Ø5.9 x 4.1 cm、saucer / ±8.6 x 8.6 x 1.4 cm
[ Instructions ]
Our products were fired at 1260 Celsius and passed SGS inspection which means it is free from lead and chromium. 
Porcelain products could be heated with oven, cooker and microwave. 
Dishwashers and dish dryers could also be applied.
Clay products carry higher porosity and could absorb color and scents easily. 
Please clean regularly and do not fill with mixed content.
Products may crack caused by instant heating or defrosting after freezing under low temperature. 
Please handle with caution.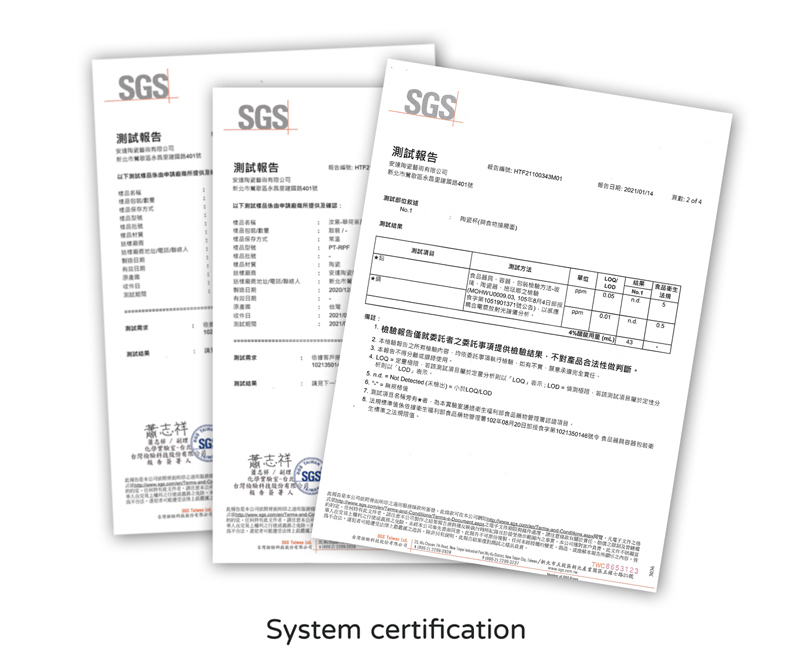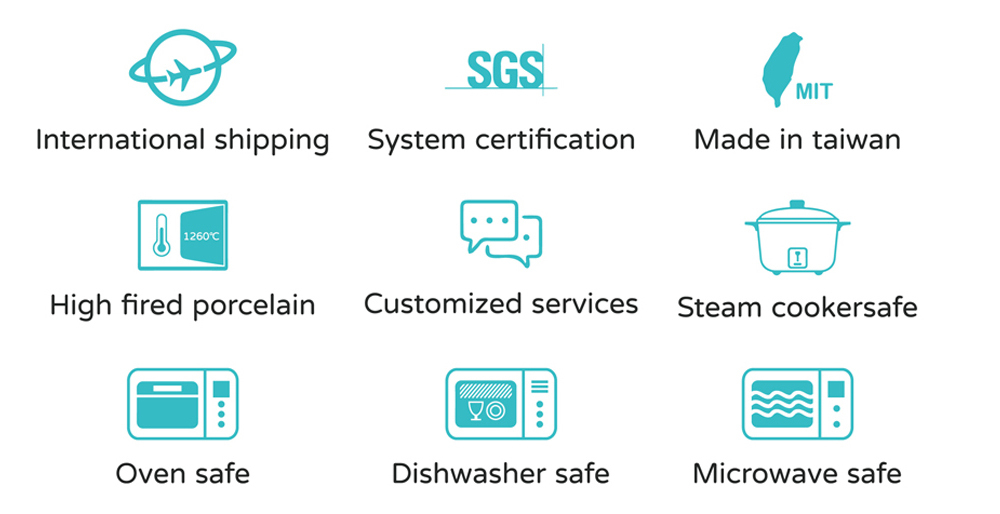 [ Methods of maintenance ]
Wash immediately after use with sponge, soft cloth or soft detergent to avoid scratching the glaze.
Please apply hot water and baking soda to remove tough stain.
Products with gold trace might grow into deeper color due to vulcanization. 
Gently scrub it with dry cloth to remove it.