Description
Offering sensual bloom with subtle colors, its sensual configuration projects tranquil esthetics;
 its rich coloration and delicate floral configuration, 
likened to dancing butterfly is much adored and appreciated by people, fostering the fame of the queen of all orchids.
In two consecutive years of 1952 and 1953,
 the Taiwan Phalaenopsis seized the crowning title at the International Flower Show staged in the state of California, USA.
 In 1956, at the third International Flower Show held in Nice, France, 
a gold medal had sent the celebrity of Taiwan Phalaenopsis to soar around the globe.

SKU:VS-4108G-6
Glaze:The Beauty of Taiwan
Material:Porcelain
Contents:vase x1
Package:Brocade Box
Capacity:-
N.W.:±1660g
G.W.:±2840g
Size:±Ø18.2 x 24.8 cm
Dimension:30.8 x 23 x 21.4 cm
[ Instructions ]
Our products were fired at 1260 Celsius and passed SGS inspection which means it is free from lead and chromium. 
Porcelain products could be heated with oven, cooker and microwave. Dishwashers and dish dryers could also be 
applied.Clay products carry higher porosity and could absorb color and scents easily. Please clean regularly and do 
not fill with mixed content.Products may crack caused by instant heating or defrosting after freezing under low 
temperature. Please handle with caution.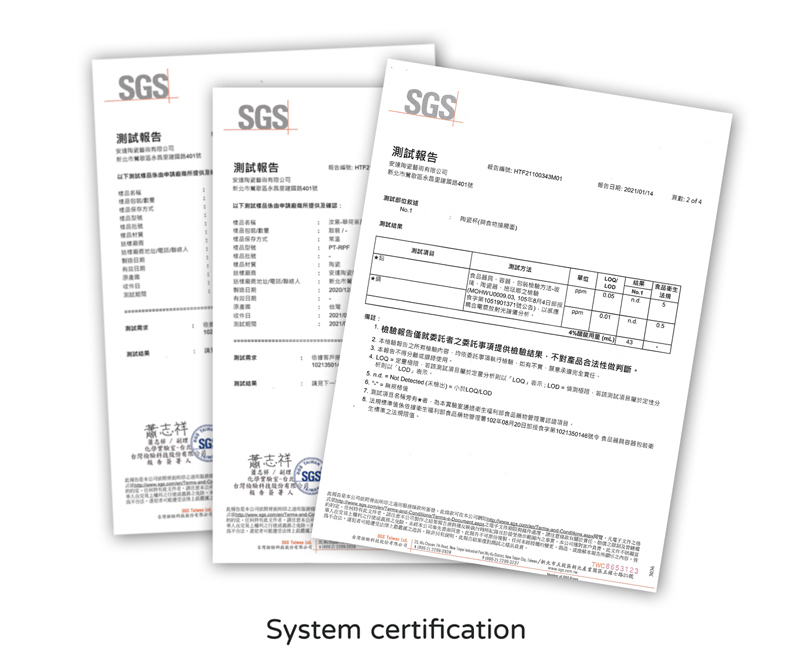 [ Methods of maintenance ]
Wash immediately after use with sponge, soft cloth or soft detergent to avoid scratching the glaze.
Please apply hot water and baking soda to remove tough stain.Products with gold trace might grow into deeper 
color due to vulcanization. Gently scrub it with dry cloth to remove it.