Description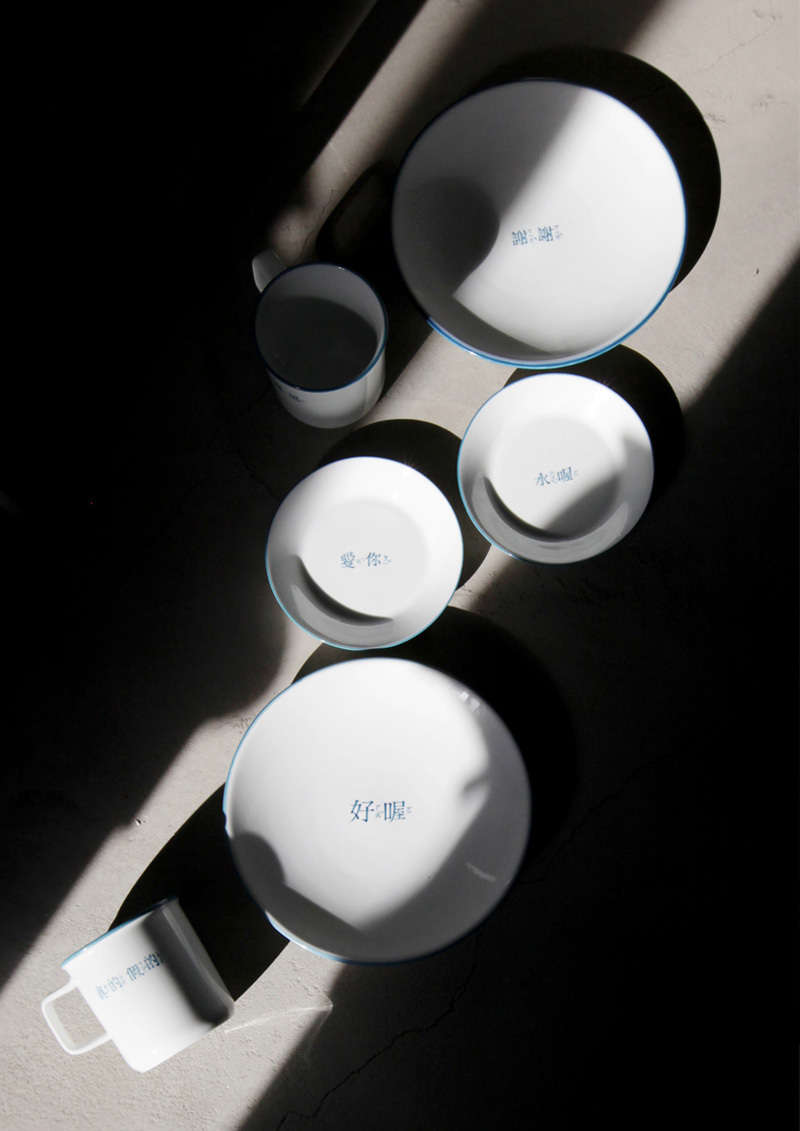 Traditional Han character & phonetic symbol are two unique linguistic cultures in Taiwan. We embed blessing or 
congratulating words to a bisque ware by "artistically drawing" the characters, then created a durable porcelain ware 
with high firing technique to accompany your daily life.  
Every piece is drawn by hand which we could customize it for you with the blessing words of your wish.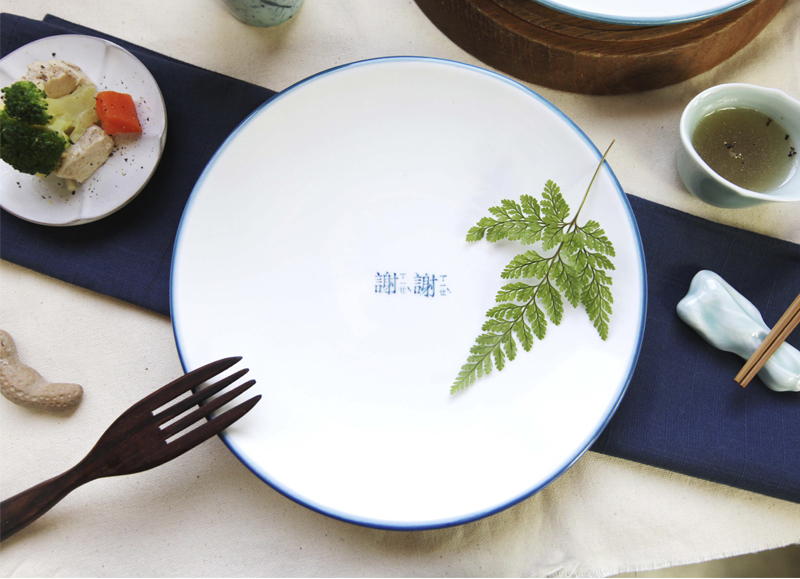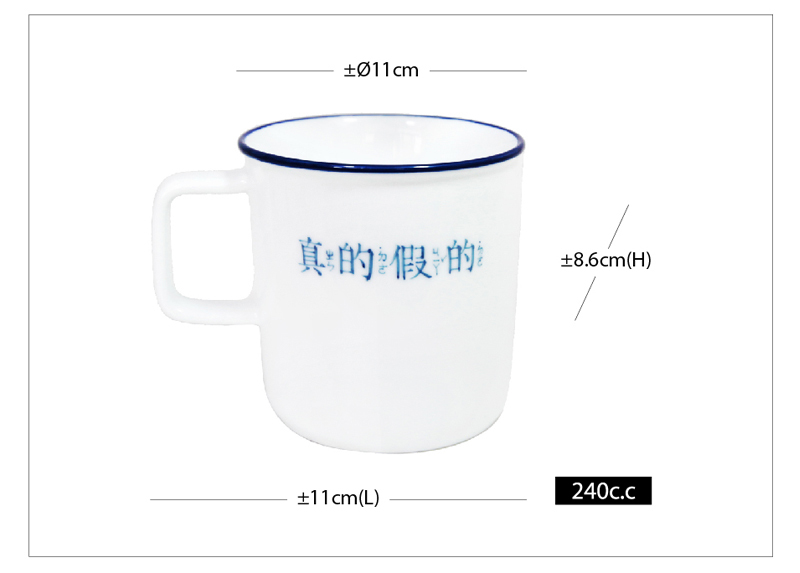 SKU:WTH-2701Q

Glaze:WHITE GLAZE
Material:Porcelain
Contents:Mug x1
Package:Printing box
Capacity:240cc
N.W.:±289g
G.W.:±322g
Size:Ø8.5 x 11 x 8.6cm
Dimension:9.8 x 9.8 x 9.3cm

[ Instructions ]

Our products were fired at 1260 Celsius and passed SGS inspection which means it is free from lead and chromium. 
Porcelain products could be heated with oven, cooker and microwave. Dishwashers and dish dryers could also be 
applied.Clay products carry higher porosity and could absorb color and scents easily. Please clean regularly and do 
not fill with mixed content.Products may crack caused by instant heating or defrosting after freezing under low 
temperature. Please handle with caution.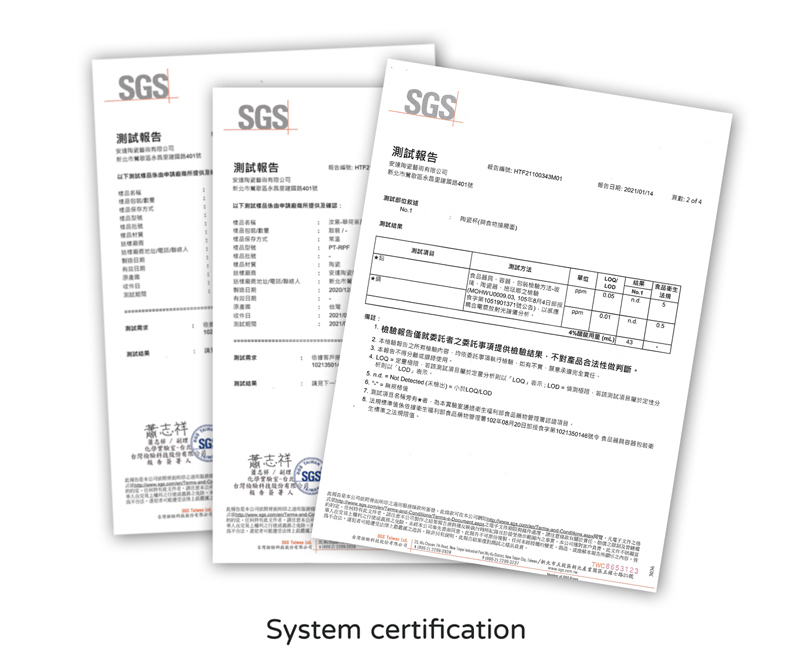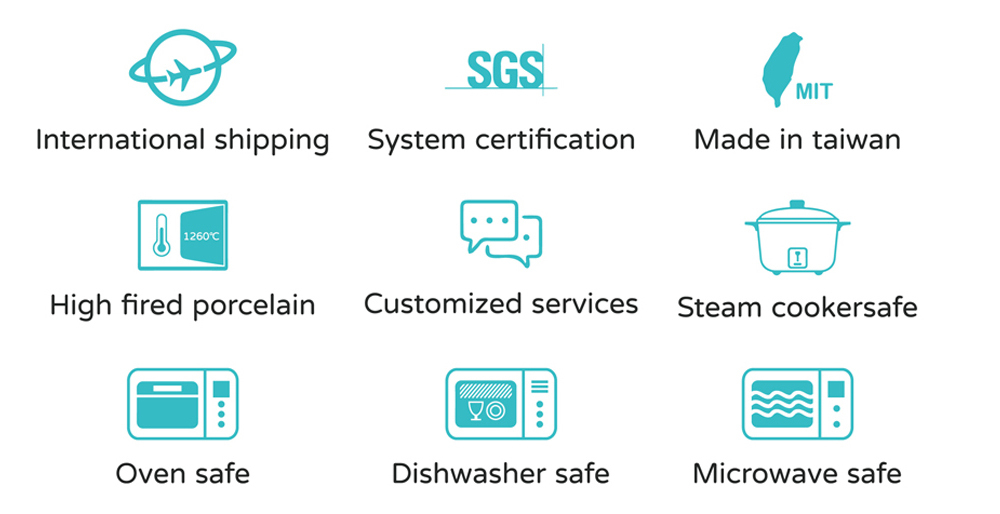 [ Methods of maintenance ]
Wash immediately after use with sponge, soft cloth or soft detergent to avoid scratching the glaze.
Please apply hot water and baking soda to remove tough stain.Products with gold trace might grow into deeper 
color due to vulcanization. Gently scrub it with dry cloth to remove it.